Why arts? Why do we include a dance solo in our Sunday morning worship service? Why do we offer drama classes in our kids' programs? Maybe the better question is, why wouldn't we bring arts into our worship services? The arts fit in to the overall mission of The Salvation Army, but sometimes it feels as if we are using the arts as a cushion, a nice preliminary piece before the service starts or a way to keep our kids' attention for an hour to give their parents a break. More often, we tend to underestimate the power of the arts. What if we used the arts as our main vehicle for sharing the Gospel and bringing others to the church instead of just a filler.
The arts teach countless lessons—the importance of teamwork, practice makes perfect, and problems can have more than one solution. Arts education can change the atmosphere of a group or classroom and empower students to express their thoughts and emotions. By teaching and encouraging the arts within our church we have the opportunity to not only provide this kind of positive environment but to use these tools as a way of sharing the love of Christ.
Within The Salvation Army, the arts have evolved rapidly over the past twenty years. Carol Jaudes, the former Arts Ministries Director and founder of the Arts Ministries Bureau in the Eastern Territory, was first hired in 1999 to give attention to the arts as worship and ministry. When Carol first started, she had no idea how God would use theater and the arts to enhance His kingdom. One of the first lessons she learned was that she could not do it alone. She needed a team and that is exactly what God provided. With her team, Carol started with what she knew—a small acting troupe. As the years went on, this team grew and changed, and the ways in which God used the arts continued to be discovered. Fast forward to today, and the arts have become one of the largest and fastest growing ministries within The Salvation Army. Now, not only is theater being taught within our church, but also dance, visual arts, costuming, choreodrama, aerial silks, scriptwriting, filmmaking, audio and lighting design, spoken word and mime. Think about all the ways these branches of the arts can and have enhanced our worship services and Salvation Army events. They have brought people—especially the youth—into our churches. It is hard to believe that this large ministry began with one small acting troupe.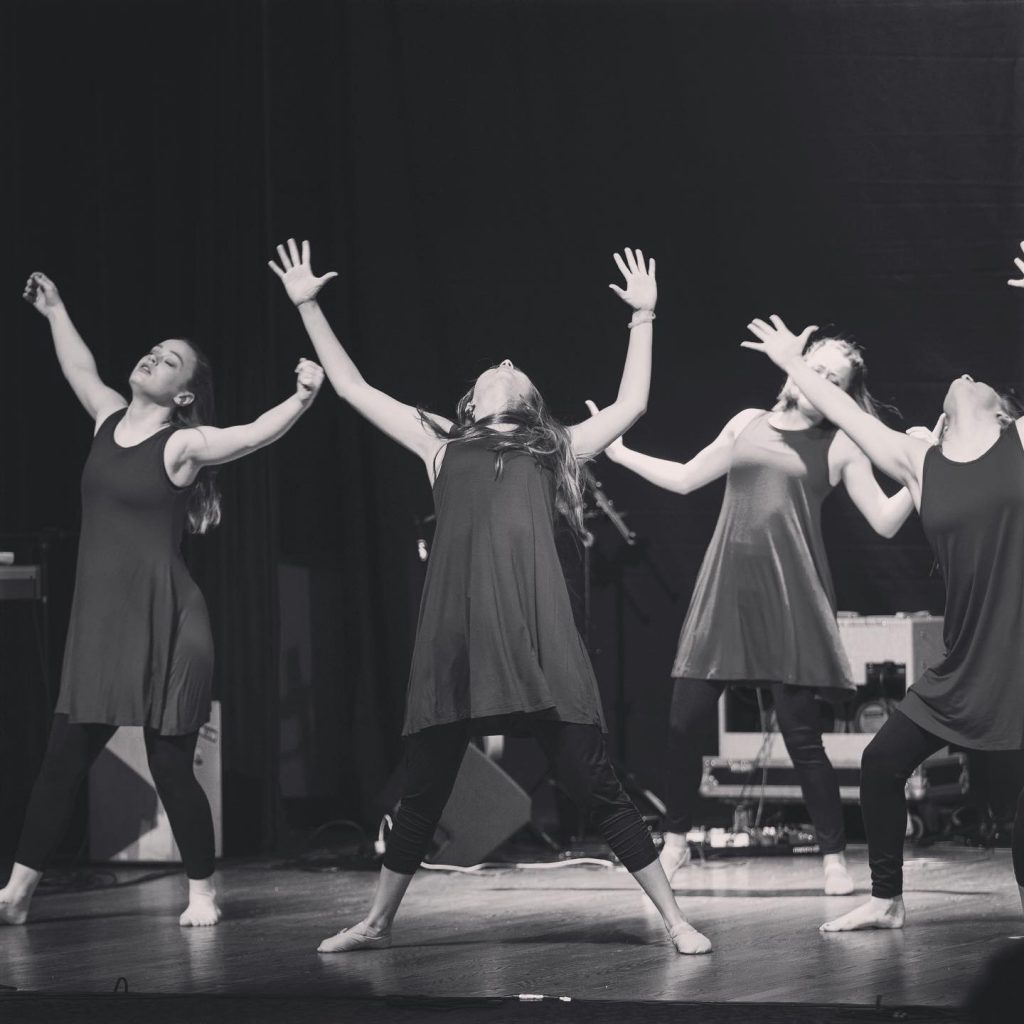 Reflecting on the development of this ministry and her personal experience, Carol highlighted two main ways in which she has seen God use the arts to strengthen the Army. First, she saw God build a community. "The arts gave Christians, who maybe just weren't interested in what else was going on a place to belong. It gave affirmation of 'yes,' they had something to offer that is important and valued." The artist community within the Army is a strong, supportive, expressive group of people who not only have a passion for creating, but a passion for using their creativity to glorify God. Second, Carol has witnessed the way the arts have impacted hundreds of young people. "Whether these young people have continued in it or not, there was a moment in their lives where that (the arts) really grounded them and set them on a path." Our goal with teaching young people dance or theater is not for them to make a career out of it. If that ends up being their path, that's great, but the real goal is for the youth to have an authentic connection with the Holy Spirit. I can attest from my own personal experience that participating in The Salvation Army arts programs completely changed my perspective of the arts. I grew up loving theater and dance, but it wasn't until I joined a Salvation Army arts program when I was eighteen years old that I discovered that performing on stage could be more. It could be my way of communicating with God. After this, my passion for the arts did not change, it just shifted. It was no longer centered around me but around my relationship with the Lord. I discovered that through my connection with the Holy Spirit while performing, God could use me to connect with those who were watching.
The arts have completely changed the way in which we can communicate the love of Christ to others. Through arts, we have discovered that God's message can be conveyed through more than just words, but also movement, lighting, sound and costumes. Over the years, our church has become more open to the arts and what it has to offer. "I have seen such support and appreciation from those who have experienced the ministry. I feel The Salvation Army congregations have embraced it—where there was nothing before" (Carol Jaudes). So, why arts? Alone, the arts are powerful. With the Holy Spirit, the arts have the ability to save lives. I feel it is our job as a church to continue encouraging and embracing the arts and using them to proclaim God's message. Let's not limit or underestimate the arts by seeing them as just another corps program or a nice way to start the Sunday service.
Let's be disciples through the arts and lead others to God's Kingdom.
Resources
The Salvation Army Trenton Corps Launches Music & Creative Arts Program | TrentonDaily