Decorations
Check out books from the library on women in history and display them around the room. Print historical pictures of women found on the Internet.
Getting to Know You
What one woman do you think has made a significant impact on history? Why?
Name a woman who has had a significant impact on your life.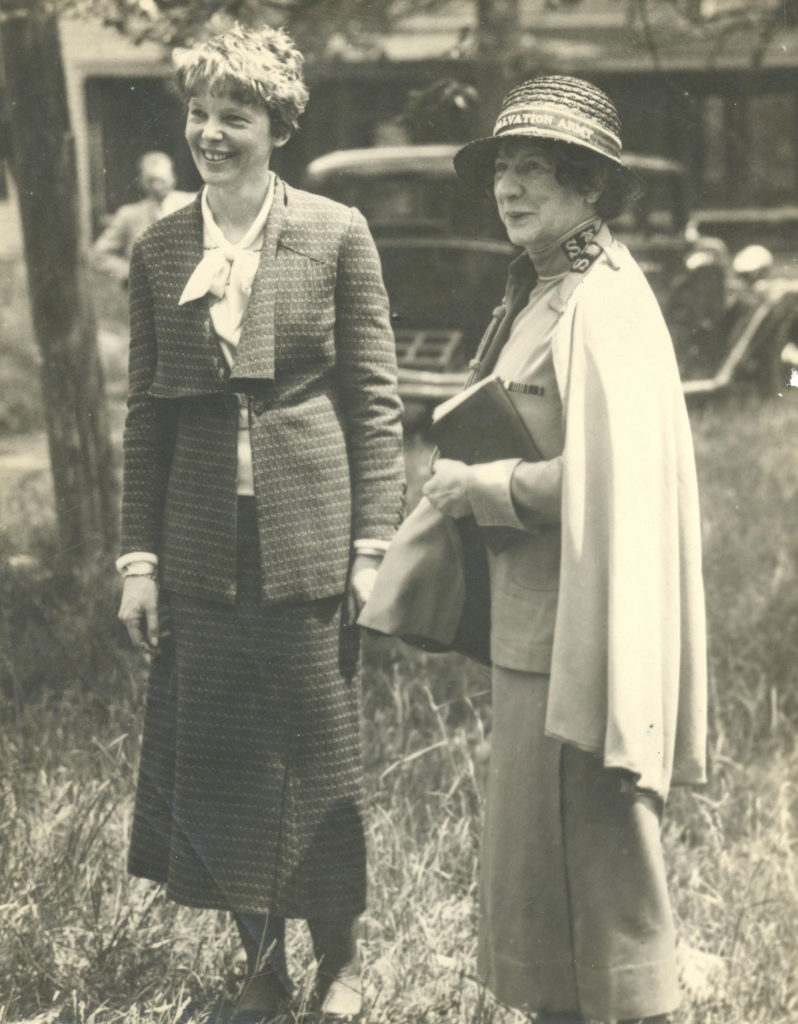 Amelia Earhart with Evangeline Booth
Game "Who Am I?"
I was a Roman Catholic saint who led the French army to numerous victories during the Hundred Years' War. Who am I?  Joan of Arc
In 1907, at the young age of 87, I became the first woman to receive the Order of Merit. Who am I? Florence Nightingale
I was the first woman Prime Minister of Britain and known as "The Iron Lady." Who am I?  Margaret Thatcher
I was the first female pilot to fly across the Atlantic Ocean in 1928. Who am I?  Amelia Earhart
I founded the Order of the Missionaries of Charity, a Roman Catholic congregation of women dedicated to helping the poor. I was canonized as the Saint of Calcutta in 2016. Who am I?  Mother Teresa
I was nationally recognized as the "mother of the modern day civil rights movement" in America. I refused to surrender my seat to a white male passenger on a Montgomery, Alabama bus on December 1, 1955. Who am I?  Rosa Parks
I was the wife of the 35th President of the United States. My first mission as the First Lady was to transform the White House into a museum of American history and culture that would inspire patriotism and public service in those who visited. Who am I?  Jacqueline Kennedy Onassis
 In 1981, I became the first woman to serve as a justice in the 191-year history of the United States Supreme Court. Who am I?  Sandra Day O'Connor
 My family and I helped Jews escape the Nazi Holocaust during World War II and saved nearly 800 lives. Who am I?  Corrie ten Boom
I was the daughter of William and Catherine, the fourth General in The Salvation Army and the first woman to hold the appointment of General. Who am I?  Evangeline Booth
Watch video about Evangeline Booth: https://www.youtube.com/watch?v=hxIoO574Dsw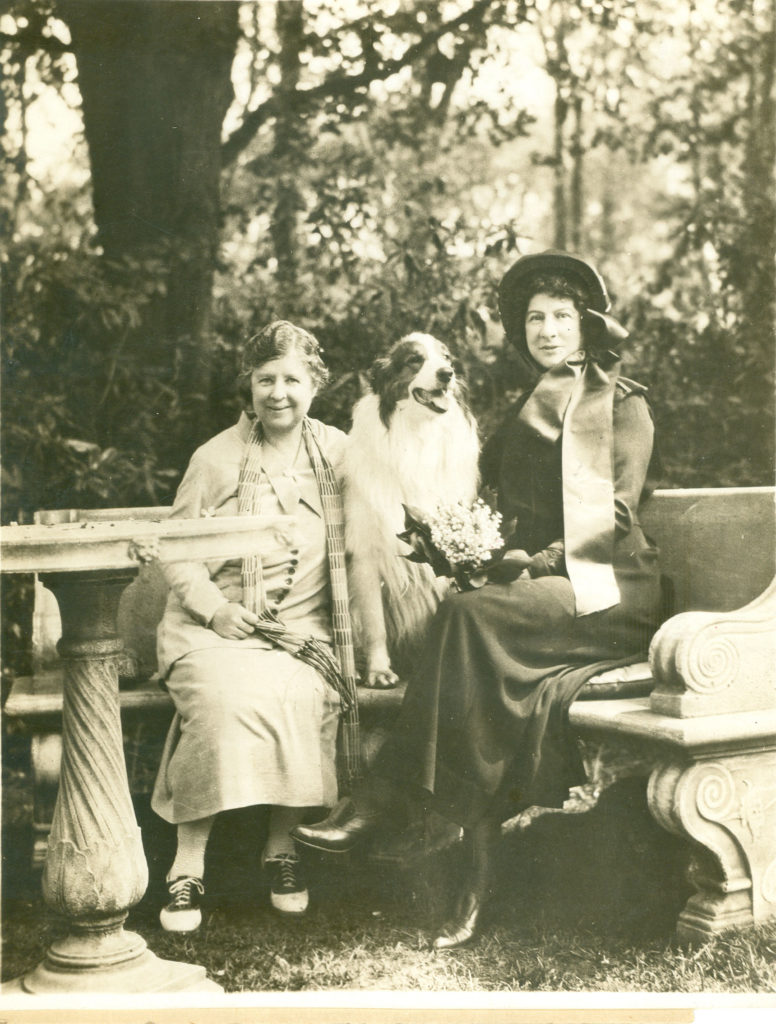 Helen Keller with Evangeline Booth
When I Grow Up
Read Genesis 5:1-2.
Do you remember as a little girl saying, "When I grow up, I want to be (fill in the blank)?" As we have been looking at women in history and the impact they have made on the world, I wonder how many of us have said, When I grow up I want to be Florence Nightingale, Amelia Earhart, Sandra Day O'Connor, or Evangeline Booth? One woman I am certain we never said we wanted to be when we grew up was Eve from the book of Genesis.
However, we need to acknowledge that Eve did not begin the way most of us remember her. She began as a creation of God, made in His likeness. In Genesis 1:27 we read, "In the image of God He created them," and in Genesis 5:1 we read, "He made them to be like Himself." Just like Eve, we are all made by God, our Creator, and made in His likeness.
Made in His likeness—what does that mean? It means from the very beginning, we were made to reflect who God is and His Glory. It means from the very beginning we have the potential to be like Christ. It is not about outward appearance. It is about the image or likeness of our hearts to Christ.
From the beginning, God has made us in His likeness and with good plans for our lives, but just like Eve we have choices. Jeremiah 29:11 states, "For I know the plans I have for you,' says the Lord. 'They are plans for good and not for disaster, to give you a future and a hope.'" God has a good plan and does not intend harm but has hope and a future for us. His first plan is that we know Him as our personal Savior from sin. Then He will use us to bring others to Him, whether that comes through being a teacher, nurse, pilot, or a stay–at–home mom. The question is, will you allow Him the rights to your heart and life? We see Eve was consumed by the idea that she might know what was better for her life than God did. She chose not to be a part of God's plan but to live out her own plan. Satan's plan and his temptation were "to know more, to have more." Eve lacked the depth of personal relationship with God and obedience to Him. Therefore, she did not reach her full potential and plan that God had for her from the start.
We see a contrast in Evangeline Booth who had an unswerving faith in God and obeyed Him. She was a woman created in the likeness of God, a woman who chose early on to submit her entire life to Him and follow His plan. What a difference; what a Godly legacy! It was all a part of God's plan from the beginning for Evangeline Booth. God used her to change lives and win souls for Him.
Some of you are thinking right now, I will never be an Evangeline Booth. However, I know that God has a plan for you. You are called by God and gifted by Him. What do you want your life to say? What is your legacy? What difference do you want to make? How will you allow God to use you? Regardless of the choices you have made in the past, you can start new.  If you have not accepted Jesus into your heart or have wandered away from Him, or if you are only committed halfheartedly to His plan, you can have a new beginning with Jesus. He has a good plan for you. Will you be a part of God's plan for the future?