DIY—Shaping our Hope into His Likeness
Scripture Focus
"For we are God's masterpiece. He has created us anew in Christ Jesus, so we can do the good things He planned for us long ago" (Eph. 2:10, NLT).
Suggested Activities
Crop and Craft Day
Group Scrapbook

Snap photos of each of the women in attendance and print them.
Adhere the photo to the center of the page that will be used in the scrapbook.
Using acid free pens, pass the page around and ask the women to write a word of encouragement or prayer on each of the pages.

Marbleized Clay dishes
Field trip to a local potter
Host a paint party. You can find information on the Internet.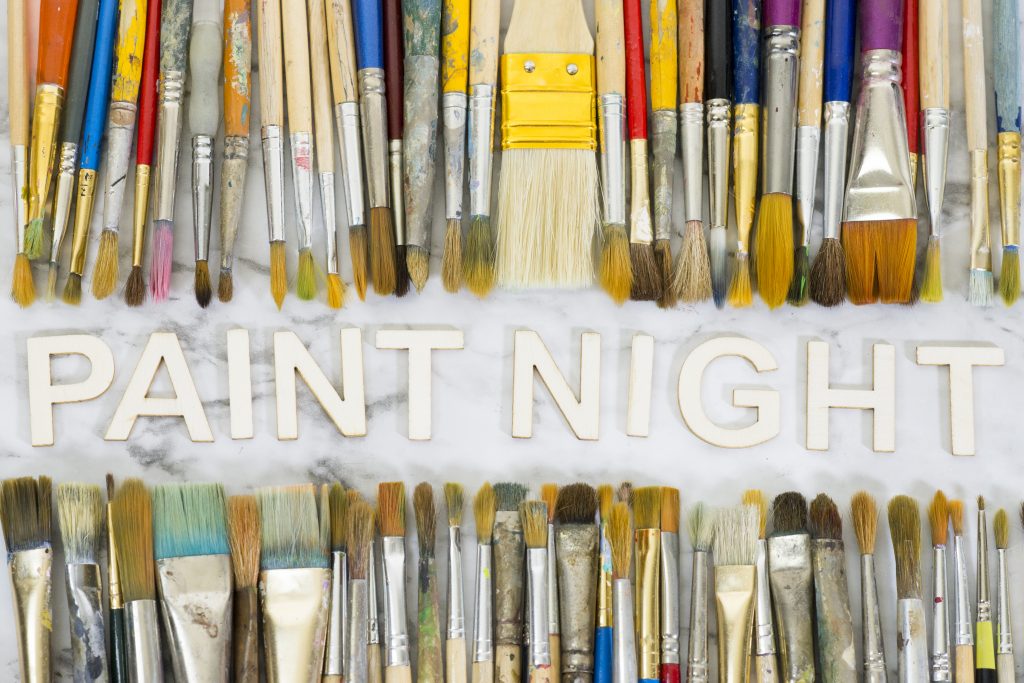 Masterpieces
What are considered "masterpieces" in the art world? What makes art good or bad? Who determines whether something is a masterpiece or not?
Put together a PowerPoint presentation featuring some of these works of art.
https://www.biographyonline.net/artists/10-greatest-works-art.html
https://www.timeout.com/newyork/art/top-famous-paintings-in-art-history-ranked
Ansel Adams is one of the world's most renowned nature photographers. In the late 1920s, he began taking photos of many of our national parks. His skill included not only taking the picture but his precise techniques in developing it. Were his photographs art or were the subjects of his photographs art? These are all pictures of things God created. Put together a PowerPoint accessing some of the photographs from the following website: http://anseladams.com/ansel-adams-classic-images/
Elohim is one of the names for God. It occurs over 2,500 times in the Tanakh (Jewish Bible). The basic meaning behind this name is strength or power of effect. Elohim is the infinite, all-powerful God who shows by His works that He is the creator, sustainer and supreme judge of the world. It is sometimes shortened to "El" and used as part of a longer name. For example, El Shaddai, means God Almighty. If we look at Genesis chapter one (either hand out Bibles or have Scripture passages printed out), notice that there are two accounts of creation. The first account in Genesis 1 is an orderly step by step account. The second, found in Genesis chapter 2, is a narrative or story.
God–Elohim, the creator, is the ultimate artist. He did something no one else has ever done or will do. He created something from nothing.
Let's look further at the first chapter of Genesis. Count how many times we find the word "good." It's seven times! At each step, Elohim the creator stepped back, appraised His work and He liked it. When you get to verse 31, you will see that it wasn't just good, it was very good. He created something that was good, that He loved, and that He still loves. His crowning achievement was the creation of humans. We were created very differently than anything else. We were created in God's image. Every single one of us was created in the Artist's very own image. When He was finished, He pronounced it "very good."
We often think about this as the creation story, but when we think about us, about our children, we are thinking in terms of men and women creating life. In reality, though, we don't create;
God does. Let's look at Psalm 139. (Read this Psalm) God knows you inside and out. He created you in His image. You have been created in the image of God to reflect Him. You are a masterpiece created to reflect the supreme artist.
There are two questions for us to consider in light of this information. First, how would your life change if you lived with the constant awareness that God, Elohim, created those around you in His image? That means everybody—people who don't believe in Him, people who maybe get under our skin, people who are rude. We are all created in God's image.
The second question is, how would your life change if you lived with the constant awareness that He created you in His image? Would your interaction with others change? Think about this truth today written in Genesis 1:27, "So God created mankind in His own image, in the image of God He created them; male and female He created them." We were created to reflect His glory.
Close in prayer.
Resources