Featured Image Above Credit:
Smithsonian National Museum of African American History & Culture – Washington, DC
Photo Credit – Alan Karchmer
Introduction
The month of February tends to be all about hearts and love because of Valentine's Day. However, it is also a great time to focus on love and healing. The Black History Month idea began almost half a century ago after the Thirteenth Amendment abolished slavery in the United States. Historian, Carter G. Woodson and prominent minister, Jesse E. Moorland established the Association for the Study of Negro Life and History (ASNLH), an organization dedicated to researching and promoting achievements by black Americans and other peoples of African descent. Today it is known as the Association for the Study of African American Life and History (ASALH). The group sponsored a national Negro History week in 1926, choosing the second week of February to coincide with the birthdays of Abraham Lincoln and Frederick Douglass. Douglass was an escaped slave who became a prominent activist, author and public speaker. He became a leader in the abolitionist movement, which sought to end the practice of slavery, before and during the Civil War.
"A new command I give you: Love one another. As I have loved you, so you must love one another. By this everyone will know that you are my disciples, if you love one another."

(John 13:34, 35 NIV)
Program Ideas
Invite a speaker from a Black History group or from a church with a black congregation to speak to the women.
Visit a local museum that has a Black History display.
Ask some of the women to research an individual of influence from black history and share this information with the group.
Plan an extended meeting time and watch the movie "Harriet" followed by a discussion.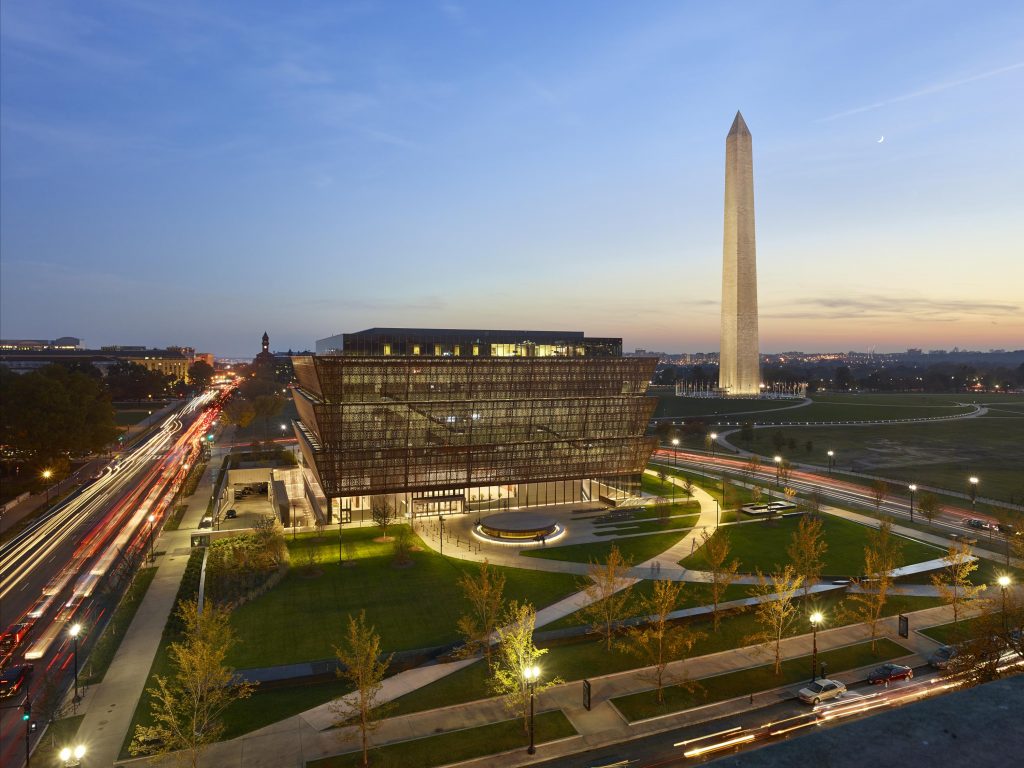 Who Am I?
Format these women in history into a matching game.
Her refusal to leave her seat for a white passenger on a segregated bus in Montgomery, Alabama, sparked a citywide boycott of buses that led to a law desegregating buses across the nation. (Rosa Parks)
She received five patents in her lifetime for household items including the sanitary belt (maxi pads), the bathroom tissue holder, a back washer that mounted on the wall of the shower and the carrier attachment on walkers for disabled people. (Mary Kenner)
She was the inventor of the toaster, sheathed scissors, the stapler, a staple remover and many multi–purpose office supplies. (Ruane Jeter)
She founded Bethune–Cookman College, one of the few places in the 1900s where African–Americans could get a college degree. She also worked with the National Association of Colored Women and eventually became its leader in 1924. She aided several presidents and offered advice on child welfare and minority affairs. (Mary McLeod Bethune)
She became the world's first elected black female President and Africa's first female Head of State as the president of Liberia. (Ellen Johnson-Sirleaf)
While known as the wife of a famous activist, she was prominent in the civil rights movement herself. She founded the Center for Non–Violent Social Change. She was a talented singer and violinist with multiple degrees. (Coretta Scott King)
She was the first black woman to serve as the US National Security Adviser and Secretary of State. She was also the first black female to hold the position of Provost at Stanford University. (Condoleezaa Rice)
She was a true warrior in the battle against slavery. She risked her own freedom to help hundreds of people escape the cruel clutches of involuntary labor using the Underground Railroad. (Harriet Tubman)
She was the first black woman to win an Oscar in 1940 for her role in "Gone with the Wind." She was also one of the first black women on the radio. (Hattie McDaniel)
She was the first black congresswoman and the first major–party black candidate to run for President in 1972. (Shirley Chisholm)
Just Be Loving
As we consider the words of Jesus in John 13:34, 35, we should be deeply challenged regarding how we show love to others. Is it easy to "just be loving" especially if we qualify it with Jesus' command "as I have loved you, so you must love one another?" This is a commandment Jesus gave near the end of His earthly life. It wasn't a command just for the disciples around Him at that time; it is a commandment for us as well. "This is how the world will know you are My disciples, if you love one another."
If the media these days is correct, we still haven't progressed very far in loving those of different cultures or ethnicity. We have been commanded to love each other as Jesus loved. So how did He love? He loved all people the same. Whether they were Jew or Greek, sinner or disciple, loving in return or judgmental and harsh. He served and ministered to all. Jesus is the only person to whom we should be comparing our way of loving. Are we being humble servants of all, no matter the response? We can do our part in bringing unity and hope to all people by following the command and example of Christ.