"Praise be to the God and Father of our Lord Jesus Christ! In His great mercy He has given us new birth into a living hope through the resurrection of Jesus Christ from the dead" (1 Peter 1:3).
April is National Humor Month. Help the women to celebrate because we have an eternal hope and can experience joy even in dark times.
Decorations
Yellow is a bright, fun, color that seems to bring happiness and excitement to any day. Use yellow table clothes, with Baby's Breath in mason jars with laughing emoji cutouts to help set the tone for the night. Place a banner with the words "The sun will come out tomorrow" in a prominent place in the room.
Refreshments
Ask the women to bring dishes to share that brighten up their day. Some ideas: fruit salad, lemon bars or cakes, cheese and crackers. Serve lemonade or fruit drinks. Below are photos for inspiration on ways to use yellow.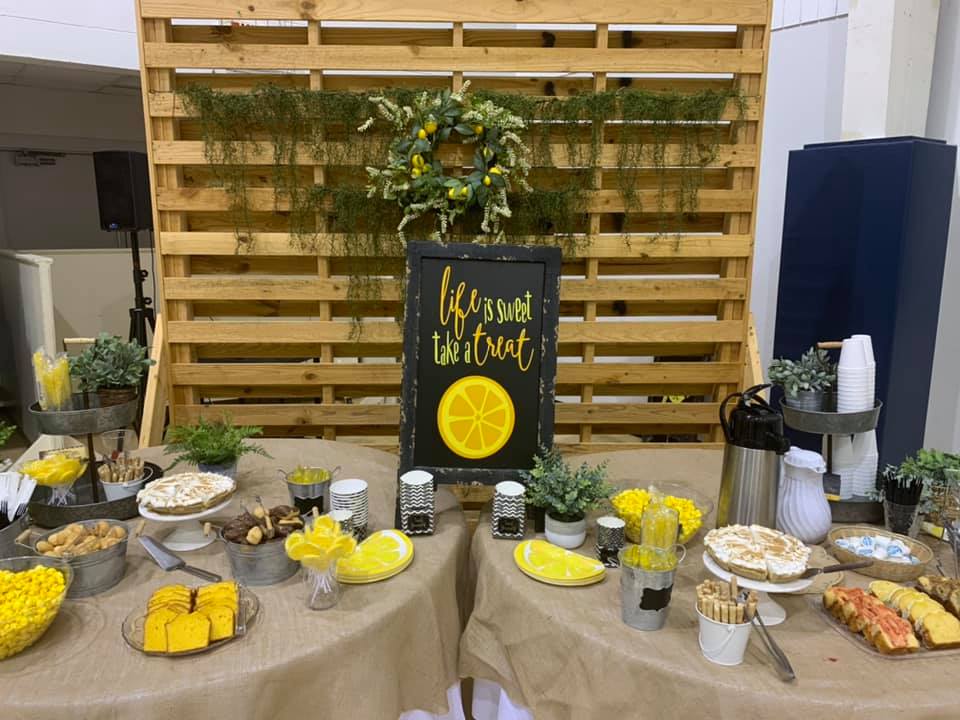 Activities
It is said that laughter is the best medicine during dark times and can brighten up everyone's day. Following are some games to get the women laughing.
Tongue Twister Game: Pick some tongue twisters for the women to try. Have them start out slowly and then do it faster and faster. The following website has many examples: https://www.mondly.com/blog/2019/08/23/71-best-tongue-twisters-to-perfect-your-english-pronunciation/#funny-tongue-twisters.
Play Telestrations: This game mixes the childhood telephone game with Pictionary. The first player picks a word from a basket and draws a picture depicting that word. The drawing is passed to the woman on her left. That person then tries to guess the word based on the drawing. She writes that word on a new piece of paper and passes it to the next person. That person sees neither the original word nor the drawing but just the new word. Then they try to draw it and pass it to the next player. After it makes it around the table the players review the pictures and guesses. Award a prize to any table participants who ends up with a picture of the original word.
That makes me laugh: Have each person write five things that make them smile and five things that make them laugh.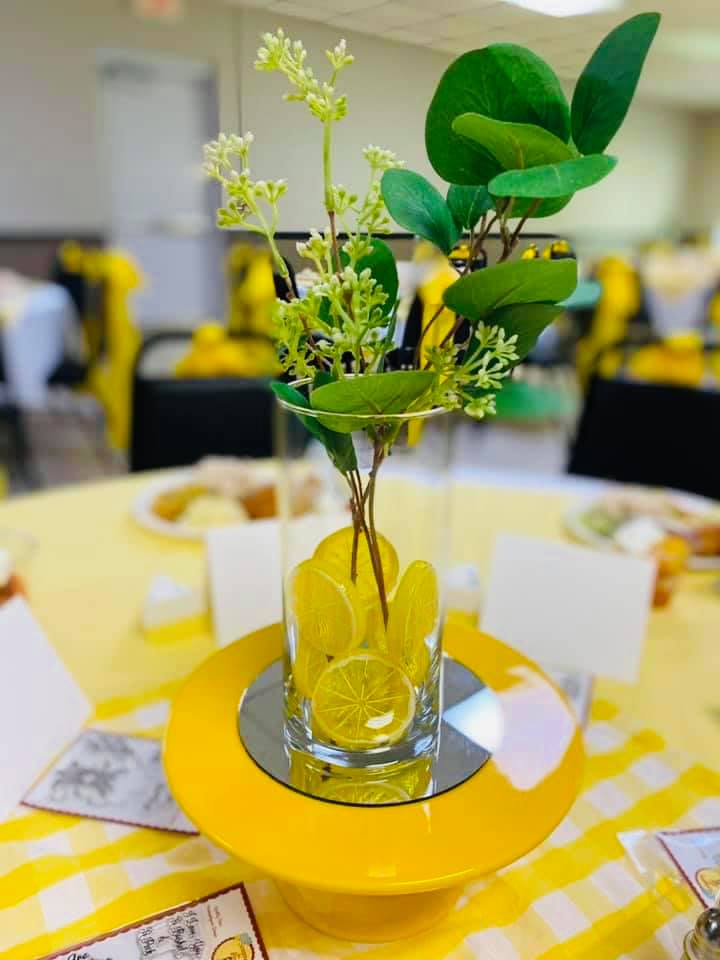 The Sun Will Come Out Tomorrow
You have probably heard the quote, "Laughter is the best medicine." Well it is very true. Here are some quotes about laughter:
"A cheerful heart is good medicine … " (Prov. 17:22)
"Laughing is literally the cheapest form of therapy and by far the most pleasant one. It has the power to heal not only your soul, but also your body."-Flavia Medrut
"As soap is to the body, so laughter is to the soul."- Jewish Proverb
"Laugh my friend, for laughter ignites a fire within the pit of your belly and awakens your being." – Stella Mccartney
"Trouble knocked at the door, but, hearing laughter, hurried away."- Benjamin Franklin
What would the world be like without laughter? I cannot imagine, because I love to laugh. I remember as a child doing silly things in front of my family just to see and hear them laugh. There is a sense of joy and happiness that is brought out by laughter. What is more contagious than hearing the giggles of a sweet baby. Just thinking about it brings a smile to my face.
But what about those hard, tough, days when laughter seems to be so far from your mind. Every thought brings tears to your eyes. You feel that you will never be able to laugh again or find hope or joy in those times. The song that comes to mind when thinking about how to find hope when you are facing such troubles and struggles is the song from the musical "Annie," "The Sun Will Come out Tomorrow," by Alicia Morton. Some of the words of that song are:
"Just thinkin' about
Tomorrow
Clears away the cobwebs
And the sorrow
'Til there's none!
When I'm stuck with a day
That's grey
And lonely
I just stick out my chin
And grin
And say
The sun will come up tomorrow."
As you sit watching a sunrise, it brings with it promises of new beginnings and hope. Which is also a reminder of what God gives to us each morning: "Praise be to the God and Father of our Lord Jesus Christ! In His great mercy He has given us new birth into a living hope through the resurrection of Jesus Christ from the dead." (1 Pet. 1:3). Because the "Son of God" has risen, we are given the hope of a new day to start afresh and renewed by His grace and mercy. It is that hope that we can cling to even on the toughest of days, because we know that tomorrow the Son will rise again with promises from the Father. So allow God to heal your heart on those dark days, so that you can find a way to laugh and share in the joy of who He is in your life.
Prayer: Lord, thank you for being a God who not only shares in our laughter and joys, but also in our hardship and sorrows. Help us Lord to remember Your Son, Jesus, who has given us the hope of a new day and a new life. God, we thank you so much for these beautiful reminders of Your mercy and love from the rising of the Son to the joy of laughter, we give You praise. Thank you, Father for Your promises in our lives today. Amen.
Resources